To add this calendar to your Google Calendars click the +GoogleCalendar button in the bottom right corner of the calendar. To add an individual event to your calendar, click on the event and choose "copy to my calendar."
Click here to add this calendar to a different calendar application
Upcoming IAIFI Public Colloquia
The IAIFI Colloquium series will return in Fall 2022. Please sign up for our mailing list to receive updates on future events.
You can watch our colloquia live and view recordings on YouTube.
Past Colloquia
Spring 2022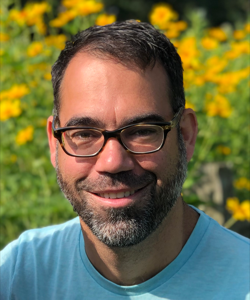 Kyle Cranmer, Professor of Physics and Data Science New York University; Visiting Scientist at Meta AI

Friday, February 18, 2022, 2:00-3:00pm
"Vignettes in physics-inspired AI research"
Abstract: Distinct from pure basic research and pure applied research is the concept of use-inspired research. The claim is that foundational advances are often inspired by the context and particularities of a specific applied problem setting – reality is stranger than fiction. I will give a few examples of advances in AI inspired by problems in physics, which have also been found to be useful in unexpected areas ranging from algorithmic fairness, genomics, and epidemiology.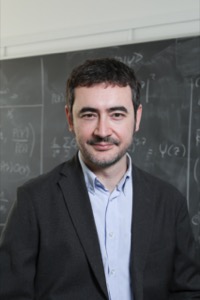 Giuseppe Carleo, Assistant Professor, Computational Quantum Science Laboratory, École Polytechnique

Friday, March 4, 2022, 2:00-3:00pm
"Neural-Network Quantum States: new computational possibilities at the boundaries of the many-body problem"
Abstract: Machine-learning-based approaches, routinely adopted in cutting-edge industrial applications, are being increasingly adopted to study fundamental problems in science. Many-body physics is very much at the forefront of these exciting developments, given its intrinsic "big-data" nature. In this talk, I will present selected applications to the quantum realm. First, I will discuss how a systematic and controlled machine learning of the many-body wave-function can be realized. This goal is achieved by a variational representation of quantum states based on artificial neural networks [1]. I will then discuss recent applications in diverse domains, including prototypical open problems in many-body quantum physics - interacting fermions [2,3,4] and frustrated spins [5,6] — where these approaches typically outperform existing state of the art methods. Finally, I will discuss applications in the context of quantum computing [7,8].
[1] Carleo and Troyer, Science 355, 602 (2017); [2] Moreno et al., arXiv:2111.10420 (2021) [3] Hermann et al., Nat. Chemistry 12, 891 (2020); [4] Adams et al., Phys. Rev. Lett. 127, 022502 (2021); [5] Choo et al, Phys. Rev. B 100, 125124 (2019); [6] Nomura and Imada, Phys. Rev. X 11, 031034 (2021); [7] Jonsson et al, arXiv:1808.05232 (2018); [8] Medvidovic and Carleo, npj Quantum Info 7, 101 (2021)
Yann LeCun, VP and Chief AI Scientist, Meta

Friday, April 1, 2022, 2:00-3:00pm
"A path towards human-level intelligence"
Photo courtesy of Kimberly M. Wang, eardog.com
Hiranya Peiris, Professor of Astrophysics, University College London; Professor of Cosmoparticle Physics at the Oskar Klein Centre, Stockholm

Friday, April 15, 2022, 2:00-3:00pm
"Prospects for understanding the physics of the Universe"
Abstract: The remarkable progress in cosmology over the last decades has been driven by the close interplay between theory and observations. Observational discoveries have led to a standard model of cosmology with ingredients that are not present in the standard model of particle physics – dark matter, dark energy, and a primordial origin for cosmic structure. Their physical nature remains a mystery, motivating a new generation of ambitious sky surveys. However, it has become clear that formidable modelling and analysis challenges stand in the way of establishing how these ingredients fit into fundamental physics. I will discuss progress in harnessing advanced machine-learning techniques to address these challenges, giving some illustrative examples. I will highlight the particular relevance of interpretability and explainability in this field.
Laura Waller, Associate Professor, EECS, University of California, Berkeley

Friday, April 29, 2022, 2:00-3:00pm
Title: Computational Microscopy
Abstract: Computational imaging involves the joint design of imaging system hardware and software, optimizing across the entire pipeline from acquisition to reconstruction. Computers can replace bulky and expensive optics by solving computational inverse problems, or images can be reconstructed from scattered light. This talk will describe new microscopes that use computational imaging to enable 3D, aberration and phase measurement using simple hardware that is easily adoptable and advanced image reconstruction algorithms based on large-scale optimization and learning.  
Fall 2021
Spring 2021
In Spring 2021, our colloquium series featured IAIFI senior investigators, aiming to introduce you to some of the exciting research being carried out at our institute.
Please sign up for our mailing list to receive updates on future events.
You can also watch our colloquia live on YouTube.